Bal Natu Meher Baba Disciple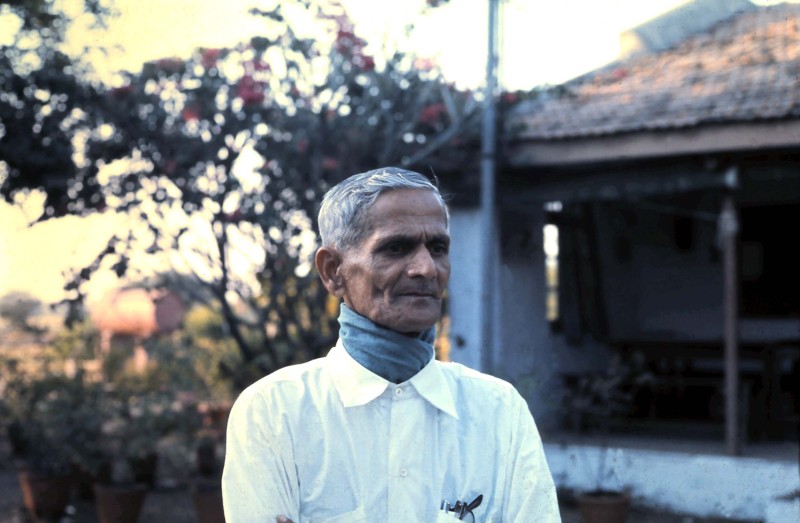 [Bal Natu ~ the Parvardigar Prayer]
BAL NATU (Chintamani Vishnu Bal Natu)
Bal Natu, one of Meher Baba's close disciples, first saw Baba in 1933, when Baba entered the railway compartment that 14 year-old Bal and his family were travelling in. Only later did Bal come to know that it was Meher Baba he had been travelling with. Bal wrote, "This occurrence was instrumental in kindling the desire to know more about Him."
As a teenager Bal Natu suffered from pulmonary tuberculosis and when his father died suddenly, Bal began to look to spirituality for relief. Bal Natu first began corresponding with Baba in 1943. In response to Bal's first postcard, Baba wrote that he could ask Him whatever he wanted. Instead of asking Him questions, Bal wrote back, "I wholeheartedly wish to learn the alphabet of spirituality at Your holy feet."
Bal next set eyes on Baba on the Nagpur railway platform before a darshan program in 1944. There, as Bal gazed adoringly at Baba's brilliant figure, a pickpocket stole his wallet and train ticket. "So when I met Baba I instantly became penniless and 'directionless,"
For Bal Natu, 25, this was his first opportunity to see Baba. He had been looking forward to having Baba's darshan for a year. Although his constitution was weak from tuberculosis, he had come to Nagpur from Kurduwadi just to be in Baba's proximity. Bal's love had brought him and he was rewarded.
Although Bal had traveled from Manmad in the same train as Baba, Bal's seat was in a different compartment. On the platform of the Nagpur railway station, when he saw how beautiful and splendid Baba looked, he totally "lost" himself. He felt as if enchanted. Observing him in this state, a thief picked his pocket, stealing his wallet and train ticket. When Baba left and Bal Natu came to his senses, he discovered his loss. He saw the ticket collector gathering tickets and wondered what he should do now. He was puzzling over the situation when someone patted him on the shoulder. Turning around he saw it was the ticket collector, but to his relief recognized the man as an old friend of his.
So, the first time Bal Natu had Baba's darshan, he lost not only himself but his belongings as well! He left the station after explaining the situation to his friend and stayed at Thakur's bungalow with the others.
During the journey in the train, those accompanying Baba told jokes; some sang songs and some recited stories to entertain him. Bal Natu, who was traveling with Baba again, this time with everyone else, had the sudden thought: "Why not sing a song for Baba?" At that very moment, Baba gestured to him to sing. Bal did, and thus obtained a firsthand experience of the Master's omniscience.
Once, Deshmukh and Bal Natu were also present that day. At one point Baba asked them to solve a riddle: "Even though I am all-knowing and I am in everything, there is one thing that I do not know. What is it?"

BOOKS BY BAL NATU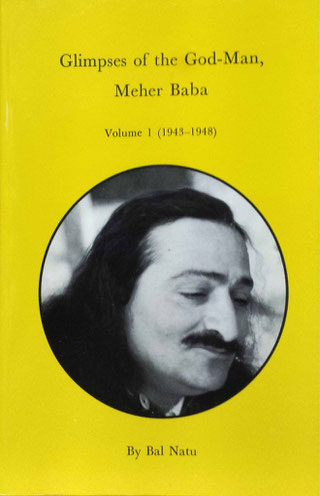 1943 – 1948
1977 – Published by : Sufism Reoriented (431 p.)
Reprinted : 1995
Glimpses of the God-Man, Meher Baba by Bal Natu (PDF)

| Volume I, Part 1 | Volume I, Part 2 | Volume II, Part 1 | Volume II, Part 2 | Volume III, Part 1 | Volume III, Part 2 | Volume IV | Volume V, Part 1 | Volume V, Part 2 | Volume VI, Part 1 | Volume VI, Part 2 |

TAGS: | MEHER BABA'S MEN MANDLI BAL NATU MEHERAZAD AHMEDNAGAR INDIA |