Creation and it's Causes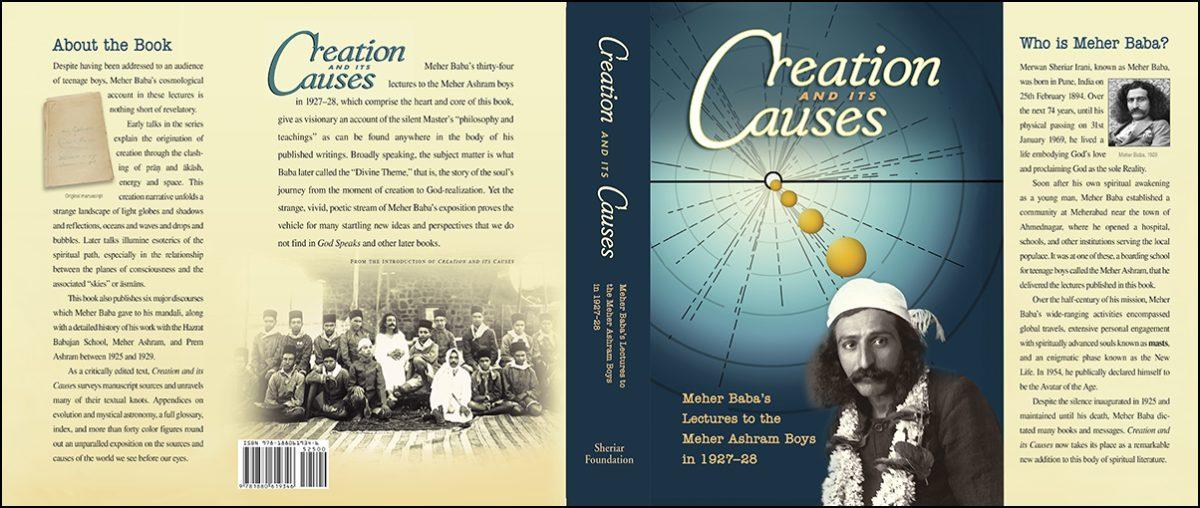 Meher Baba's Revelations to the Meher Ashram Boys in 1927–28 on Creation Cosmology and the Spiritual Path.
by Meher Baba.
Edited by Ward Parks.
Hardcover, 750 pages.
Over a six-week period in December–January 1927–28, speaking each evening before about a hundred teenage schoolboys of the Meher Ashram boarding school gathered in the West Tank Room or outside the Crypt Cabin on the crown of Meherabad Hill, Meher Baba delivered a series of thirty-four lectures sequenced much in the character of a college course. In these talks, Baba unveiled before these fortunate youngsters a strange, vivid, poetical, and highly esoteric account of creation cosmology and the spiritual path unlike anything that he gave before or ever gave after.
All of this is presented and recounted in Creation and its Causes, a new major book edited under the auspices of the Avatar Meher Baba Trust and published by Sheriar foundation. Along with Baba's talks to the Meher Ashram boys, the book includes six discourses that Baba gave to the mandali during this period, as well as a history of His work with the various schools—the Hazrat Babajan school, the Hazrat Babajan High school, the Meher Ashram, and the Prem Ashram—between 1925 and 1929.
---
---