Francis Brabazon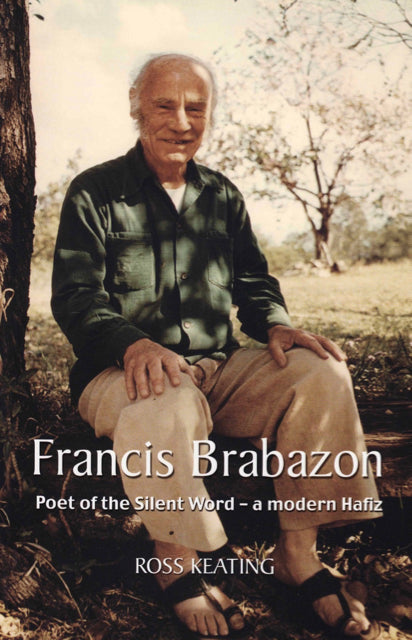 Francis Brabazon a modern Hafiz. By Ross Keating
Ross Keating does a thorough and very professional job of detailing the life of Francis Brabazon, Australian poet whom Meher Baba called "my Hafiz", and who lived with Meher Baba at Meherazad for ten years. Brabazon is best known to Baba followers as the author of Stay With God, which Baba called "the second most important book next to God Speaks. Keating traces Brabazon's life through his initial interest in Sufism to his connection with Ivy Duce, Murshida of Sufism-Reoriented, to his times with Meher Baba. There is great emphasis on Brabazon's poetry and his hopes, mostly vain, to have its value recognized in Australia. If the "characters" who appeared periodically among Meher Baba's followers interest you, Brabazon was certainly one of the most interesting of the lot. Keating's book provides new insights into that character. Illustrated with photographs.
This is the definitive biography of Baba's Australian Mandali member by Ross Keating. Francis wrote the book Baba said, "of all books it is second in importance to God Speaks" — Stay With God.
Francis Brabazon was responsible for bringing Baba to Australia — twice, in 1956 and 1958, both times building a house for Him to stay in.
Keating starts with Brabazon's humble beginnings as a farmer, through the 1930s when Francis was a budding artist and well-respected in the Australian art scene, and then takes us up to and beyond the 10 years he spent in Meherazad with Baba.
A scholarly treatise, but eminently readable.
---