A spiritual classic, in print since the 1940s, Meher Baba's Discourses throw the light of true knowledge on many of life's most perplexing problems. Inspiring and practical, the Discourses provide an ever-fresh framework of spiritual perspective on the challenges of everyday life. As Meher Baba stated, "Words that proceed from the Source of Truth have real meaning."
The Discourses bear eloquent testimony to that fact and will remain an incomparable companion for those seeking spiritual direction.
The history of man's search for his soul has produced few works dealing with the technique for the soul's discovery. Meher Baba's Discourses are a major contribution to that small body of literature. As the introduction to this revised sixth edition says of them,"the Discourses stands alone as a general exposition of spiritual principles expressed in a form suited to the conditions of modernity. It is indeed a gift to mankind such as only the Avatar could bring. One imagines that, in the age of the New Humanity whose coming Meher Baba foretells in these pages, the Discourses will play a decisive part in articulating the world view that most people will implicitly accept and live by."
A faithful republication of the original "sixth edition", first published by Sufism Reoriented as a three-volume set in 1967, is now available. A fourth volume has been added which contains a history of the Discourses, nine Appendixes, an extensive glossary and index.
---
Buy Print version / Read Online / Download PDF
---
Discourses – Five Volume Set – PDF Download
The full complement of sixty-nine discourses was published in five volumes between 1939 and 1943. Various of these volumes were republished in subsequent editions, the last of these released in 1955.
| Introduction | Publication History | Volume 1 | Volume 2 | Volume 3 | Volume 4 | Volume 5 |
---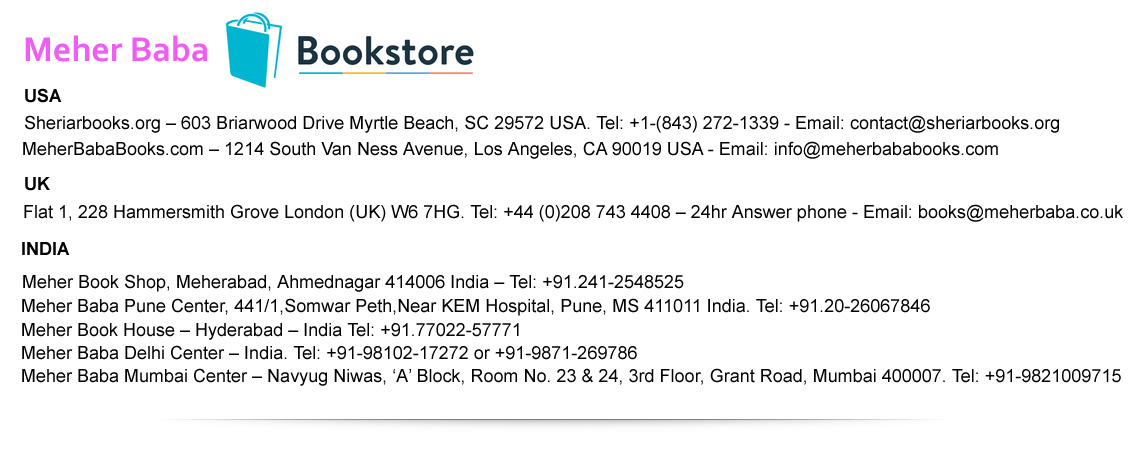 ---