After many years as a commercial artist, Charlie Mills began painting portraits of Meher Baba in 1979. Now familiar to many, these works number over 250 and are seen in the east and west. Because most of these works are in private collections, many have been made available as museum quality archival prints.
The paintings of Meher Baba by Charlie Mills are familiar to many, seen in India at Meherazad, Meherabad, Poona, New Delhi, and in the west at the Meher Spiritual Center in Myrtle Beach, South Carolina. After many years as a commercial artist, sign painter, and sculptor, Charlie began painting Meher Baba in 1979. To date he has created over 250 original fine art oil and acrylic paintings dedicated to Meher Baba…
.. The majority of Charlie's portraits of Meher Baba, His Mandali, and landscapes of favorite settings with significance to Meher Baba, are in private collections across the United States, Canada, Mexico, India, and Europe. Many paintings that have found their home in these private collections are not widely known. Because of this, Charlie is organizing a collection of 50 of these works, as well as some of his well known original paintings, and making them available as fine art Giclée prints.
With the recent launch of a new online Giclée Gallery, visitors are able to view part of the collection of 50 available. More will be added to the online gallery during the coming year. You may view the full collection of paintings available as Giclée prints at Charlie's newly completed studio, conveniently located behind his home in North Myrtle Beach. Studio Visits are always welcome, so when you are in the area, call for an appointment to view his latest original work and the full collection of paintings now available as Giclée prints.
Check back often to view our new postings. Please remember to refresh/reload your pages with each visit to access the new images, views, and links that we have added to the site since your last visit. If you would like to be notified of new postings, send us your email address and we would be glad to add you to our mailing list.
(Excerpt from Web Site)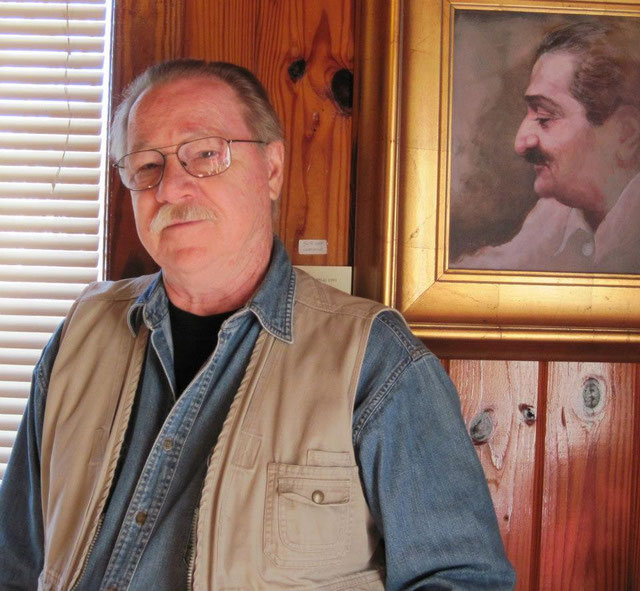 Charlie and his wife, Linda, live in North Myrtle Beach SC. Visits to his studio can be arranged by visiting the Contact page or by phone: +1 (843) 272 5613 Email: [email protected]