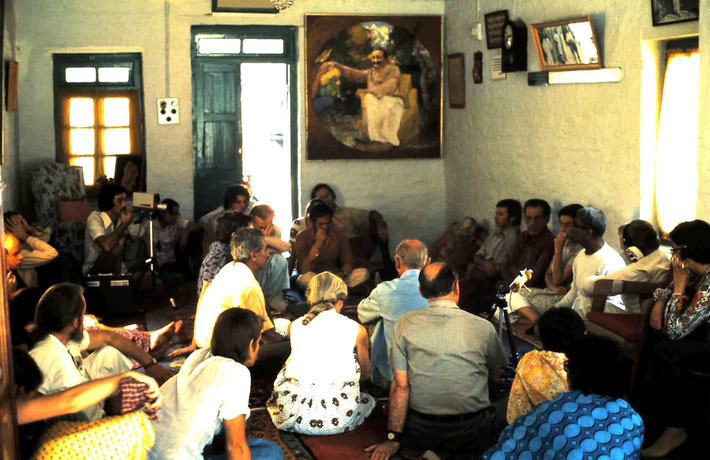 A non-profit library of over 1800 audio recordings including talks, discussions, stories, samadhi tunes and musical performances by Meher Baba's mandali and other lovers. MandaliHall.org is a website with Audio/Video Clips of Meher Baba's intimate Mandali or close disciples who spent their life with Baba. In the Meherazad Mandali Hall they were always happy to share their wonderful inspiring stories with the visitors, which have been recorded from time to time and uploaded on the MandaliHall.org website . . .


Presently the Mandali Hall website hosts talks from Mani, Eruch, Katie and Rhoda, Meherjee, Adi K. Irani, Dr. Ram Ginde, Esfandiyar Vesali, Goher, Aloba, Bal Natu, Padri, Mehera, Kitty, Dr. Barucha, Delia DeLeon, and Darwin Shaw and many more. Also the website hosts recordings of the aarti, music, songs performed at the Mandli hall from time to time by visiting devotees.
Compiled mostly through the 1970s, 80s, 90s and early 2000s, there are over 1,800 audio files available to listen to amounting to several hundred hours of recordings. Most of these recordings were made in Mandali Hall, Meherazad, India. But many of the talks were given at Meher Spiritual Center in Myrtle Beach, South Carolina or at other Baba Centers around the world. Each of the speakers generously share their individual experiences of meeting, living with, following and serving the Avatar of the Age.