Meher Baba Paintings by Lyn Ott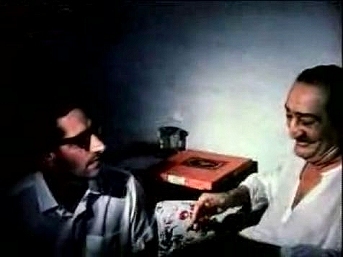 Lynfield George "Lyn" Ott
Born : 25th April, 1926 – Scranton, Pennsylvania, USA
Died : 22nd April, 1998 – Myrtle Beach, Sth Carolina, USA
Married : Phyllis Vita Silverman
Children : Chris & Leslie.
Mimi & Betsy, from Phyllis' previous marriage.
Parents : Irene & Lester
AMERICAN PAINTER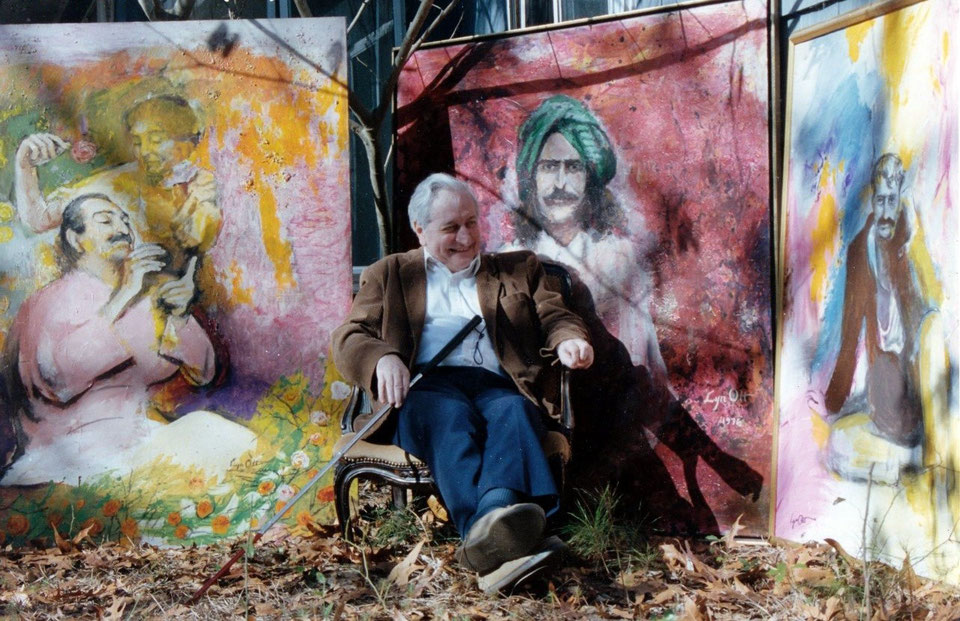 Lynfield George Ott (April 25, 1926 – April 22, 1998), better known as Lyn Ott, was an American painter and a follower of Meher Baba.
Biography
Ott was born in Scranton, Pennsylvania in 1926 to Irene and Lester Ott (vice president of W. T. Grant). Ott was born with retinitis pigmentosa, a hereditary degenerative eye disease that leads almost inevitably to blindness. In spite of this, Ott's father Lester encouraged him to pursue his interest in painting.
Ott graduated from the Rhode Island School of Design in 1947. He established a studio in SoHo in New York City and exhibited in several one-man shows at the Lovisco Gallery in the late 1950s and early 1960s, which received positive reviews.
In 1958, Ott settled in Woodstock, New York and joined the Art Students League of New York. There he began a long-term partnership with fellow painter and spiritual seeker Phyllis Vita Silverman. They had two children, Chris and Leslie, and raised two others, Mimi and Betsy, from Phyllis' previous marriage.
Meeting Meher Baba
In 1964 Ott and his wife came in contact with the Indian spiritual master Meher Baba. They traveled to India where they met Meher Baba in 1965. In his book, In Quest of the Face of God, Ott wrote that prior to meeting Meher Baba art had been his religion, but after meeting Meher Baba, Ott became devoted to him and painted him almost exclusively.
In 1966, the Ott family settled at the Meher Spiritual Center in Myrtle Beach, South Carolina. There, despite increasingly poor eyesight, Ott produced approximately 500 paintings of Meher Baba. To compensate for his failing vision, he worked under bright floodlights with his face inches from the canvas. He also produced collaborative art with Phyllis and other local artists. His artistic career was ended by his complete blindness in 1976, at which time he attended the South Carolina Commission for the Blind [4], and gave up painting. Today Ott's paintings of Meher Baba are found in collections around the world. The 17 murals that he and his wife Phyllis painted in 1975 can be seen on permanent exhibit in the Meher Pilgrim Center in Meherabad, near Ahmednagar, India.
Ott died at the Meher Center 1998, three days before his 72nd birthday, survived by Phyllis and their four children. He published one book, "In Quest of the Face of God", and completed a memoir, "Journey Out of Darkness", that remains unpublished.
Style and influence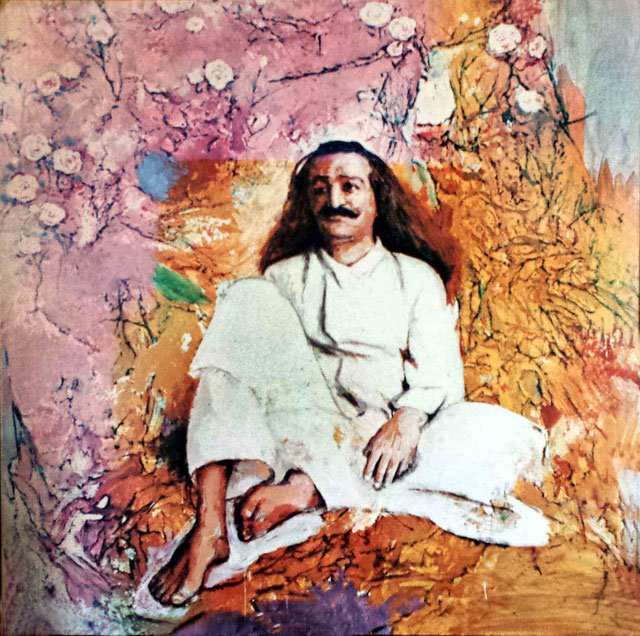 It is difficult to categorize Ott's artistic style. He admitted being impressed and influenced by eminent artists from many eras and schools of painting including Rembrandt, Jan Vermeer, Willem De Kooning, Utagawa Kuniyoshi, Salvador Dalí, and Claude Monet. He was interested also in William Blake and Nicholas Roerich. He even described finding inspiration in the caricaturic genius of Walt Disney and the popularism of Norman Rockwell. He has been described as an action painter, an abstract expressionist, and an impressionist. Among the artists who either studied under Ott or were influenced by him were James Frisino, Bruce Herman, James Meyer, Laurie Blum, Mark Brosgol, and Will David.
[Source: Wikipedia]
Publishes Books
IN QUEST OF THE FACE OF GOD
1980
Hardcover : Published by – Meher Prasad
105 p.
Softcover : Published by – Sheriar Press
105 p.