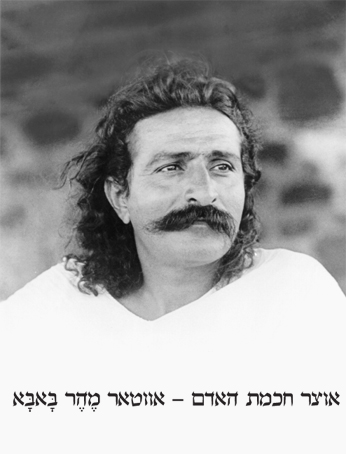 Meher Baba Israel WebSite with Hebrew Translation of the Discourses of Meher Baba.. אווטאר מהר באבא היה מורה רוחני ממוצא זורואסטרי שחי בהודו עד שנת 1969. שמו היה .. The Avatar Meher Baba's Discourses are now translated and available online in Hebrew.
Please visit the website to view the Discourses in Hebrew .
אווטאר מהר באבא היה מורה רוחני ממוצא זורואסטרי שחי בהודו עד שנת 1969. שמו היה. . .
Hebrew Translation of Discourses