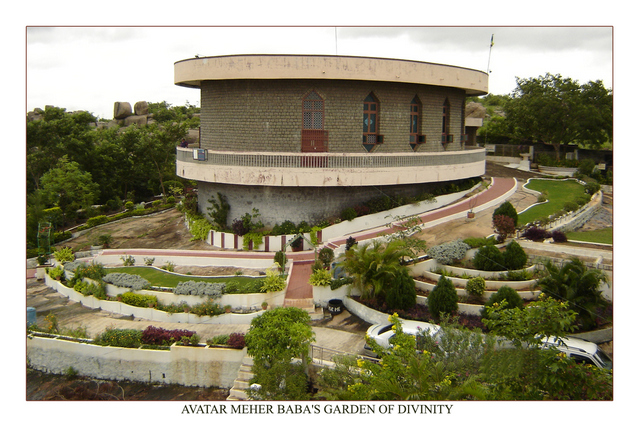 On Avatar Meher Baba Hyderabad Center website you will find information about the activities, contact details for the Center and also images, articles and information about the Mast Work of Meher Baba done in that area… … A beautiful center situated on a hill-rock spreading over 5000 sq. yards of land. A guest house is under construction for Baba lovers stay. The center was inaugurated by Bro. Aloba on 14th November 1986. Weekly gatherings are held on every Sunday from 10:30 AM to 12:30 noon.

Baba stayed in the Jubilee Hills area during the New Life period from 27 May to 24 October 1951.
Address:
End of Road no. 36,
Near Madhapur,
Jubilee Hills,
Hyderabad
Avatar Meher Baba Hyderabad [Koti] Centre:
The centre was inaugurated on 15th July, 1973. It is situated in the heart of the city. Recently the hall was extended and renovated. The renovated hall was inaugurated by Bro. Bhau Kalchuri on 18th March, 1999. In this connection silver jubilee celebrations of the centre celebrated with a Baba-ful sahavas.
Address:
Avatar Meher Baba Hyderabad [Koti] centre,
Door No: 4-7-297/A,
Esamia Bazar,
Hyderabad – 500 027
Email: ambhyd (at) yahoo.com
P Rajendra Meher, +91-9849046848
B Ramakrishnaiah, +91-9030269011
P Rajendra Meher, +91-9849046848
TV Subba Rao, +91-9948423243
Meher Chand Nori, +91-9246586261
Meher Baba Hyderabad Center Website