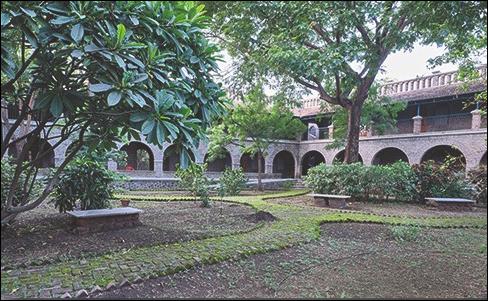 Summer Meherabad Schedule
Trust Circular
1) The summer schedule of the opening and closing of M.P.R. and Hostel D has been changed from 2023 as follows:
a) Hostel D will remain closed for the summer from
15 March to 30 April. Hostel D will reopen for the following pilgrim season from 1 May.
b) M.P.R. will remain closed for the summer from
1 May to 14 June. M.P.R. will open for the following pilgrim season from 15 June.
2) In 2023 only, both the M.P.R. and Hostel D will remain open in the
first week of May to accommodate pilgrims attending the centenary program to celebrate Beloved Baba's first visit to Meherabad on 4 May 1923.
The Board of Trustees
AMBPPCT
---
Dear All,
Due to the waning of the pandemic, the Chairman and the Trustees of Avatar Meher Baba Trust have decided that accommodation in Hostel D and the Meher Pilgrim Retreat (MPR) will be available to Baba lovers who would wish to make a reservation to stay at Meherabad.
However MPR and Hostels would be closed as usual during summer, therefore please check with Pilgrim Reservations desk for assistance for reservations on 0241-2548736
---
Dear All,
The government of India has lessened restrictions in the light of the Covid-19 infections decreasing in this country. The Trustees of Avatar Meher Baba Trust, in accordance, have eased the limitations at Meherabad from 21st March 2022 as follows:
1. Pilgrims will be allowed inside the Samadhi; however no sitting inside the Samadhi will be allowed. A railing will be placed in front of the sacred marble. All are requested not to touch the threshold, the railing, and the marble slab inside the Samadhi, but pay obeisance to the Beloved with folded hands like Baba had His lovers do in December 1968. No flowers, prasad, or chaddars offerings are permitted. The camera inside the Samadhi will be disconnected, so virtual Darshan will come to a close.
2. Pilgrims will continue to follow all Covid precautions like wearing masks, sanitizer, and social distancing.
3. MPR and Hostel D will gradually commence operating to their normal limits. One vaccination is still compulsory for registration.
4. No one can enter Baba's Cabin but can take darshan from outside. Baba's Gaddi will continue to remain inaccessible.
5. Indian children above two years can stay at the MPR & Hostel D.
6. Volunteer residents residing in Meherabad and its immediate surroundings can eat meals (either sit down or take away) at the MPR and Hostel D with 24-hour prior notice. Residents should show at least one vaccination certificate before entering the dining halls.
7. Government official visitors can have meals at the MPR or Hostel D as a special case, only if accompanied by a Trustee.
8. Pilgrims staying in Hostel D wanting to tour the MPR building are allowed between 4.30 pm and 6.00 pm.
ALL ABOVE DECISIONS ARE SUBJECT TO CHANGE WITHOUT PRIOR NOTICE IF CIRCUMSTANCES REQUIRE IT, GIVEN THE UNCERTAINTIES OF THE PANDEMIC.
Framroze Mistry, Chairman, and The Board of Trustees.
18th March 2022.