Meherwan Jessawala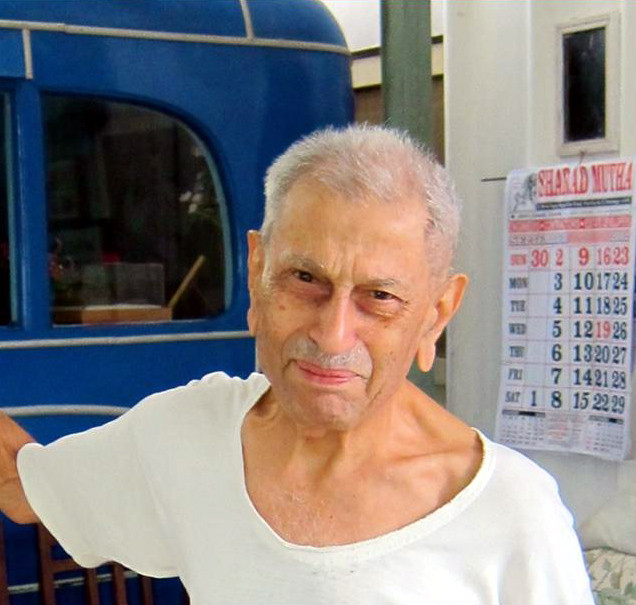 Meherwan Jessawala, brother of Eruch Jessawala, passes away at India on this 16th Day of July 2016, after short illness and surgery. On Sunday 3rd July, dear Meherwan had a fall which fractured both his hip and shoulder on his right side, and was taken to hospital in Pune. He had surgery on his hip, but complications later set in which affected his breathing. Thankfully, these eased yesterday, and Meherwan was more comfortable, before he eventually passed away. Throughout it all, Meherwan constantly remembered his Beloved by repeating Baba's name.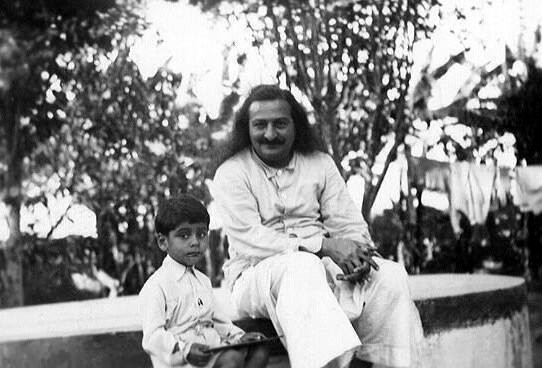 He and his entire family, of course, were deeply devoted to Baba and gave up their comfortable life in Nagpur to live close to Him from 1938. The new family home, Bindra House in Pune, hosted Beloved Baba and His Mandali on many, many occasions. Meherwan spent much time as a young boy with Baba and the ladies Mandali, and joined the Blue Bus tours. While living and working as an adult in Poona, he was frequently called on by Baba to help with various arrangements for His visits and tours. Baba would call Meherwan to spend one month a year at Meherazad and for other special occasions.
Meherwan became a full-time resident at Meherazad soon after Beloved Baba dropped His body. In those years, he was quite a silent presence, listening in the Hall to Eruch and Mani's talks, and quietly serving in various ways in the background. He served on the Trust Publications & Copyright Committee and was one of the editors of Infinite Intelligence. In latter years, Meherwan wrote his memoirs – not yet published – and gave many talks for pilgrims in Mandali Hall about Beloved Baba, drawing on his lifetime of experience with Him and His Mandali. His most frequent words to all were, "Remember His name, repeat the name of Meher Baba." Avatar Meher Baba Ki Jai to dear Meherwan!

Meherwan Byramshaw Jessawala
Date: Friday, 15th July 2016
From: Shelley Marrich, Mehera Arjani, and Dolly Kerawala
Beloved Avatar Meher Baba Ki Jai!
Meherwan Byramshaw Jessawala was born on November 22nd, l930 into the loving family of Gaimai and Pappa Jessawala who were already devoted lovers of Meher Baba. From the age of 7 years Meherwan became an ashramite, moving to the Meherabad ashram with his mother and sisters, Manu and Meheroo.
Eruch, Baba's close disciple and companion, was Meherwan's older brother. And because Meherwan took responsibility for the care of the family, Eruch was completely free to be with Beloved Baba. He often expressed his gratitude to Meherwan for enabling him to be with Baba with complete peace of mind.
For many years Meherwan worked in the insurance field and then transferred to Meherjee Karkaria's business, White Cloud Paper Mills, from which he retired in the late l980's.
In very early l940's the family moved to Poona where they settled into Bindra House and waited for Baba's call with packed suitcases and a sense of anticipation. However, the call came more than 50 years later when Bindra House was sold and the family finally shifted to the Meherazad ashram lock, stock and barrel.
In the ensuing years Meherwan would share stories of his life with Meher Baba in Mandali Hall at Meherazad. After some time he became the last of the close disciples living there and was a continual source of inspiration and example of how to love God.
Once when Baba was asked what does a saint look like, He simply pointed at Meherwan. Despite Meherwan's admonitions to love and think only of Baba and repeat His Name constantly, he was much loved by the Baba community around the world.
On July 3rd of this month, Meherwan fell just outside the door of his room at Meherazad upon returning from lunch, breaking his right hip and shoulder. He was soon admitted to a Pune hospital where he underwent hip replacement surgery on the 5th. Although the operation was a success Meherwan's general condition, due to age and his illness Myasthenia Gravis, began to deteriorate until he went into respiratory failure at 3:45 a.m. this morning, July 15th, and quietly slipped away into his Beloved's arms.
How much Meherwan will be missed is inestimable. He was friend and guide to so many, particularly his family, and especially his nieces Mehera Arjani and Dolly Kerawala. His very presence in this world enticed Mehera to work hard at her recovery from the stroke she had in November and he was a tremendous support to Dolly who is Mehera's primary caregiver. His care and concern for others was unfailing. Even in his last days when he was suffering so much, he always thought of and asked after others. When the question, "How are you" was posed, his answer would be, "I am fine" (even though he wasn't), followed by some expressed concern for the one who asked the question.
Meherwan, all those of us who know and love you join together to say how grateful we are for your very being. You remained focused on your Beloved, repeating His Name till the very end. It has been our great honor to have been in your company.
With love in Beloved Baba,
Shelley Marrich, Mehera Arjani, and Dolly Kerawala
15th July 2016

TAGS:
MEHERWAN JESSAWALA, JESSAWALA DISCIPLE OF MEHER BABA, ERUCH JESSAWALAS BROTHER MEHERWAN