Madhusudhan Pund passed away
Madhusudhan (Madhusudhan Shreedhar Pund) was born on 10 July 1927 at a village in Satara District. Due to certain reasons his family shifted from his village to Pune City. Soon after his migration to Pune, Madhusudhan lost his father and elder brother and the responsibility of the family fell on him and his elder brother. Shortly afterwards Madhusudhan started working in the Medical College of Pune as Laboratory Assistant and was able to support the family.
Madhusudhan was born with a pleasing personality and a beautiful voice for singing. He was a gifted poet, singer and composer of Music. In 1948 through some friends Madhusudhan came to know about Meher Baba and met Baba on 21st August 1949. He composed and sang hundreds of songs on Meher Baba which were highly appreciated by Baba. He always had the opportunity to sing in Meher Baba's presence. Madhusudhan composed many songs extempore to sing before Baba. Under Baba's instructions the first edition of Madhusudhans songs was published in 1955 by Adi K. Irani, and second edition in 1962 and third edition in 1968. Madhusudhan also wrote the Hindi Arti of Meher Baba " Divya Sanatan". One EP record of the Aarti was also published by Avatar Meher Baba Shrirangpatnam Center.
Madhusudhan married Subhadra on 14 May 1959 in the presence of Baba at Guruprasad Pune and lived a happily married life. On the occasion of their wedding Baba presented the couple with a "Shawl" which was given to Meher Baba by his Perfect Master Shri Upasni Maharaj. No one should ever seek such a perfect wedding gift as Madhusudhan received from Meher Baba. After a long and happy married life Madhusudhan's wife Subhadra had passed away recently.
Madhusudhan was very well known in Meher Baba centers for his immortal voice and wonderful songs which he composed for Meher Baba. In 2009 the Avatar Meher Baba Pune Center Published a Book containing around 300 songs composed by Madhudhusudhan which is available at Avatar Meher Baba Pune Center 441/1 Somwar Peth, Behind KEM Hospital, Pune 411011 Tel.: 020-26127846
[The Article is contributed by Niket Kale for www.trustMeher.org based on information about Madhusudhan published by Avatar Meher Baba Pune Center in a recently published Book "Sampoorna Meher Geet Dhara" and other references. The information may be updated for adding / modifying information and images as and when available so please visit again.]
Late Madhusudan's Address
"Dhruvapad" Vastunagar. B-2, Survey No: 567
Market Yard, Bibwevadi PUNE – 411037
For Madhusudhan's Songs and Books Contact:
Avatar Meher Baba Pune center 441/1 Somwar Peth, Behind KEM Hospital, Pune 411011 Tel.: 020-26127846
Explanation of Shawl:
Shawls are a long piece of warm cloth which are wrapped around upper body in order to keep one warm. This is also gifted as a symbol of respect.)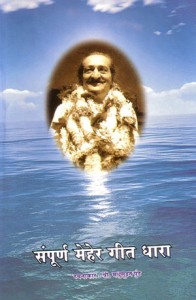 TAGS: | MADHUSUDAN MADHUSUDHAN PUND SUBHADRA MADHUSUDAN MEHER BABA SONGS SINGER MADHUSUDAN |